If there's one product I've been really lusting over in the past few months it's the Naked 2 palette, So when I saw that MUA were releasing a dupe palette I searched high and low in around five different Suerdrug's until I finally picked up the last one on the stand! Undress me too comes housed in a simple MUA style palette only this time it's white opposed to their famous black packaging, while this is quite ascetically pleasing as you can imagine it doesn't stay for very while for long (especially with that black shadow around!). The palette is compelete with nine shimmery shades and three matte.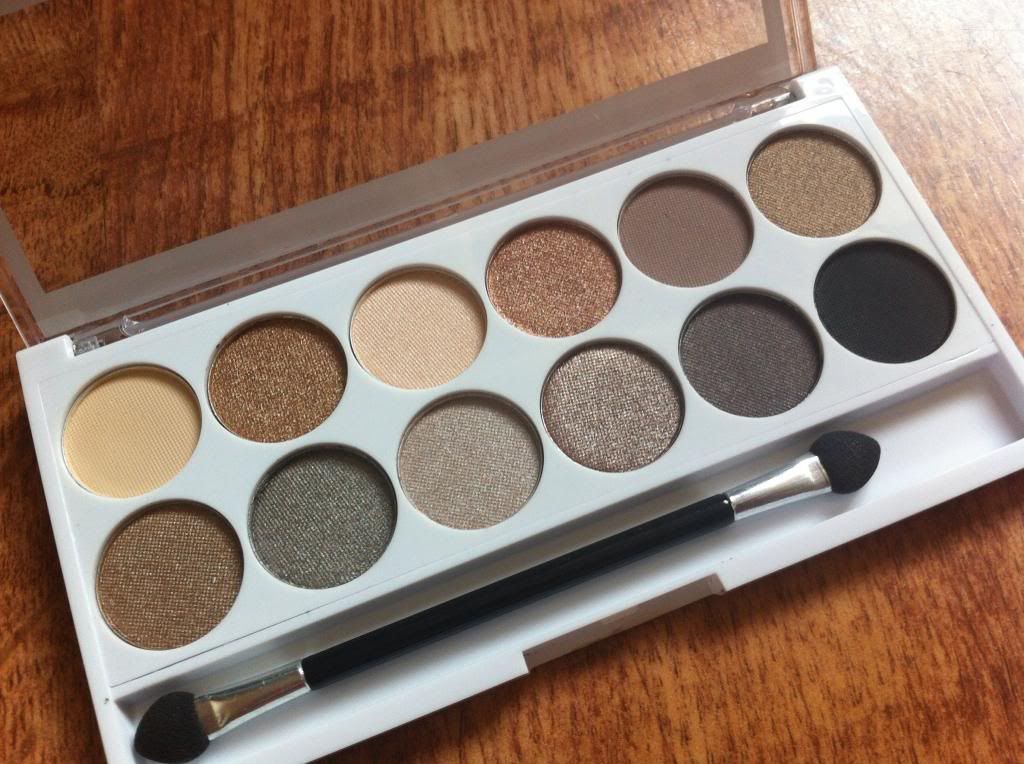 It seems MUA have finally listened to fans naming all twelve shadows on the back along with a little masterclass which would be a great starting point if you're stuck for ideas. I'll be honest in saying this isn't going to be an amazing review - While I normally love all MUA products, I just feel that this just wasn't up to the high standards they have set themselves.
As normal the shimmery shades are amazingly pigmented, I found that the few matte shades in this palette seemed to lack in quality so have decided to break them down shade by shade. I found that all of the shades I used lasted all day with my MUA Primer (which on a side note is well worth checking out)
L-R: Naked, Devotion, Shy, Firey, Lavish and Dreamy
While naked doesnt show up on my arm, I've found It works well as a base and really brightens the eyes. To be honest the next shade Devotion doesn't really appeal to me, neither does Firey so I haven't had much use out of those. Shy reminds me a lot of Naked only in a shimmery form, It looks quite nice on the lids especially if you're looking to add a bit of shimmer to an everyday look. I've been more intreated in matte shades lately was excited to try Lavish - unfortunately it picks and chooses when to work and when it does pigmentation is weak. I did tweet MUA about this and gained no reply so I'm assuming that this may be the case for many. Finally Dreamy is yet another shimmery shade which I see myself getting a lot of use out of in the coming months.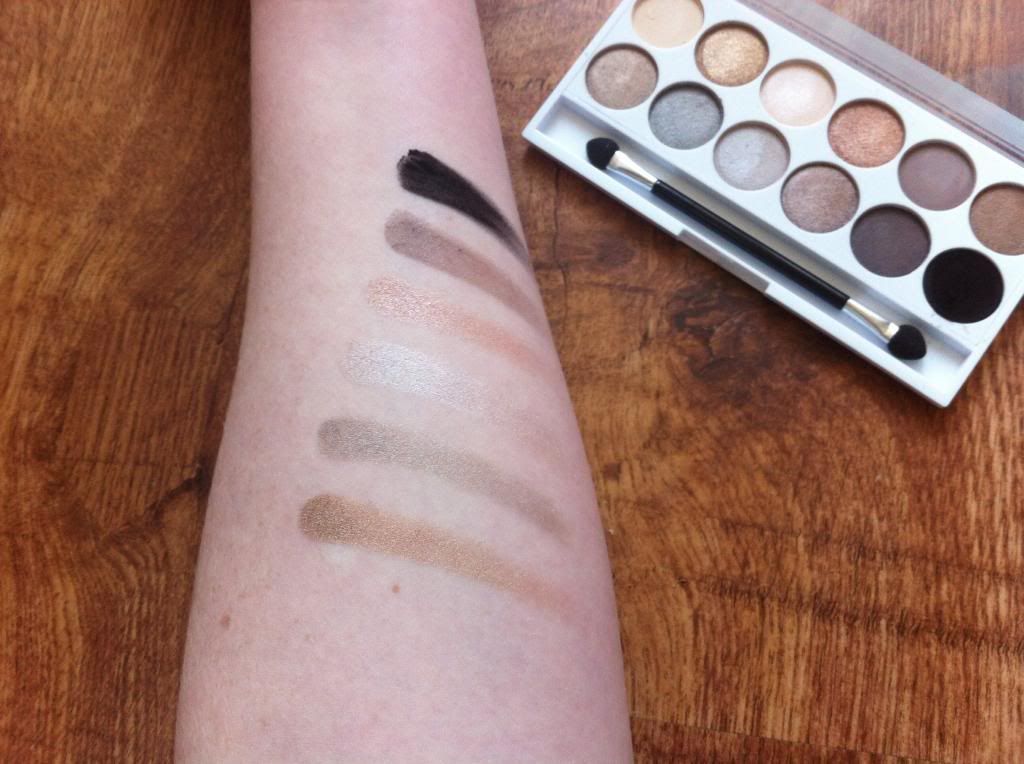 B-T: Tranquil, Exposed, Reveal, Wink, Obsessed and Corrupt
The bottom row is definitely my favourite! Over the past week I've been loving the first three shades (Tranquil, Exposed, Reveal), Ill either create a look with all three or just quickly sweep Reveal over the eyelid. Again Wink isn't a shade I'm too bothered by so I cant say I've used it much, I have the same problem with Obsessed but think the brown with a little shimmer will make an nice liner! Lastly is the shade that shocked me most Corrupt - Judging by the other shades I didn't expect to have quite as much pigmentation! Although I automatically detected a problem in that it's so powdery! With a thin brush it works great as a liner though and can be blended to create a softer look.
While I'm sure many will be looking at this review thinking what's she moaning about its a £4 palette, but budget brands such as MUA have taught me to expect quality products at even the smallest prices. I'm disappointed in that all of their other palettes have been so great and this had nothing on them! Never have I experienced an powdery MUA eyeshadow or one that doesn't even work until I tired Undress me too. Dont get me wrong this is worth an investment, but when I buy a palette I expect all the shades within it to at least work.