As you can imagine on the day before Mothers day card shops were off limits so I wondered into poundland in search of a gift bag. Of course I couldn't make a visit without having a peak at their beauty isle, where I stumbled across a few Sleek lipsticks! I was low on funds so only picked up this little beauty from their sheer collection but I wish I could have got more - They even had some with the Matte black casing!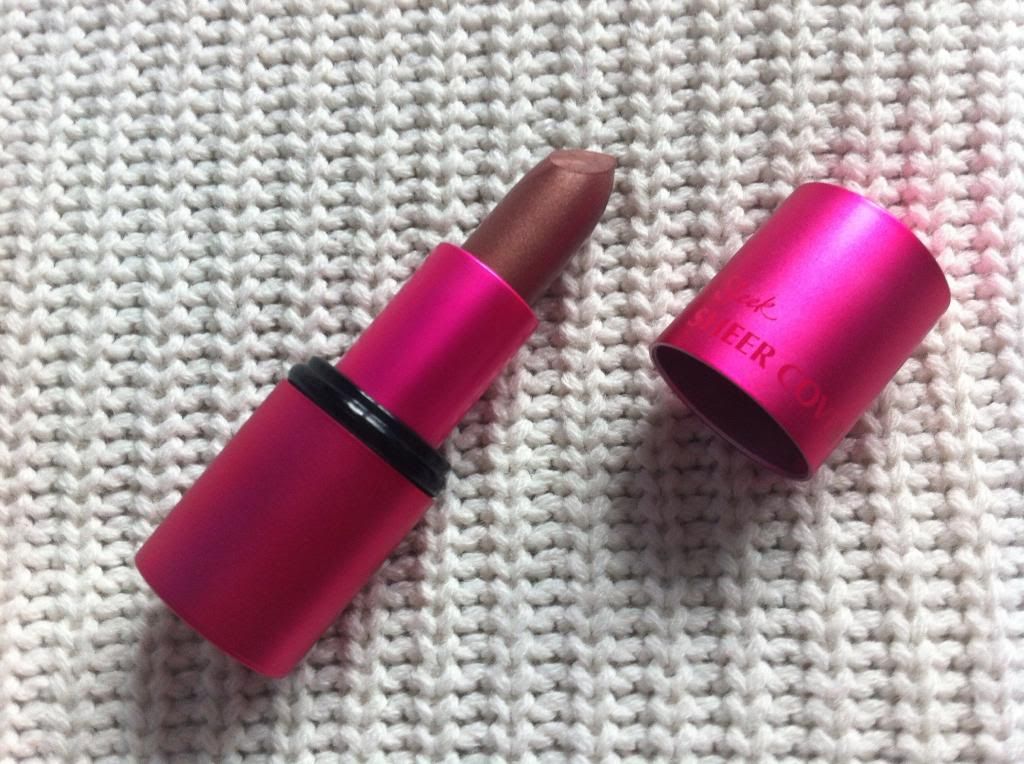 While Cashmere may look scary in bullet form and like a product which would suit a darker skin tone I love it against my pale complexion, It has a bit of shimmer running through it but little enough for everyday use. The colour itself is an odd one, While swatched heavily it looks a little on the burgundy side, on the lips its a lovely browny nude. It's also really comfortable on the lips which is always a bonus.
Have you found any bargains lately!?