'Perfectly bendable camouflage for almost any skin imperfection including blemishes, scares, birthmarks ad under eye circles. Also contains highlighting cream to transform your complexion with luminescent shimmer.'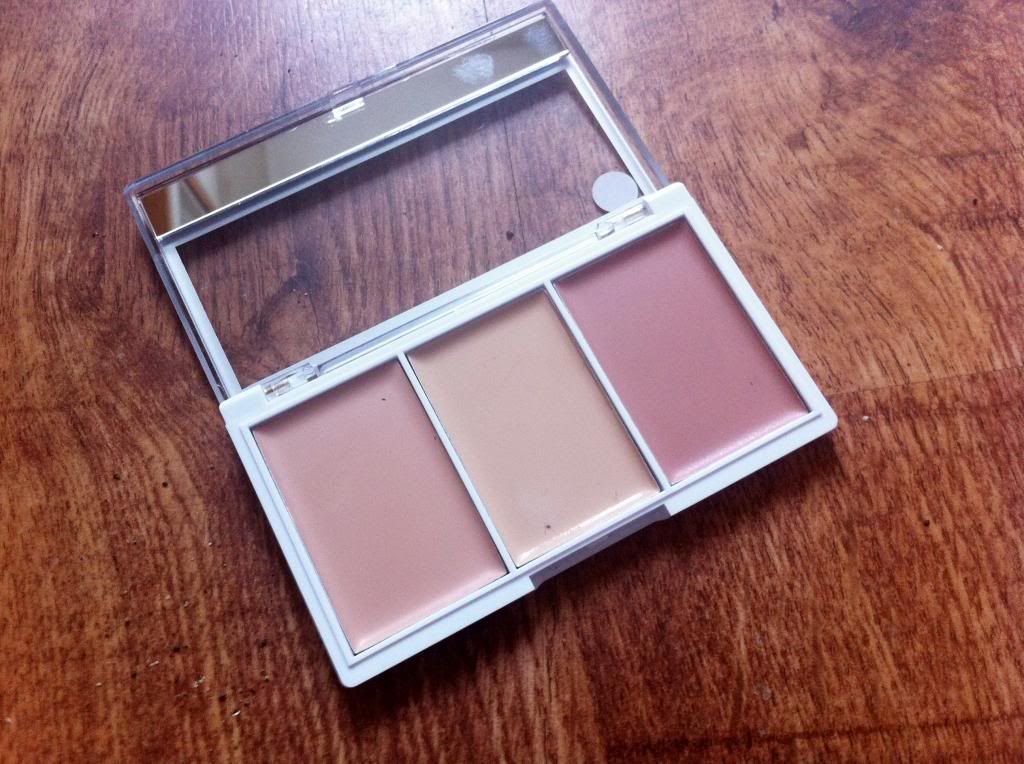 I was excited to hear about MUA's Pro-base Conceal & Brighten kit as I feel cream concealers are seriously lacking on the high street and they tend to be my favourites to use. The kit comes complete with two shades of concealer (left and middle) along with a highlighter (right) - Not bad at all for the price.
I found both the concealers and highlight to be so so creamy and an absolute dream to blend. I love using the pinky toned shade on concealer under my eyes for some light coverage, and the highlighter on my cheekbones. Although Personally I just don't find the coverage great enough for concealing blemishes which is a shame, and I do feel like the colour range is lacking.
I think if you're looking to try a cheap cream concealer this may be one to start off with - at just £3.50
online
and selected Superdrug stores.