Just a quick post for you tonight as I'm currently babysitting four children, and clearly doing a rather good job of it by taking time away to blog! Last night I headed to one of my local shopping centres after hearing about the new Forever 21. I already have one in my area although it involves a stupidly long bus ride so was so excited to hear they've built one a little nearer to home as I actually really like the shop. Although I do find its a little hit and miss, and that while some items are really reasonably priced and bordering on Primark prices others (mainly there bags) just seem out of place in comparison to everything else.
I ended up with the above
stripy jumper
which I thought was great at just £12 along with this
white and black top
for £11.50. I also picked up three bits of jewelry which is odd for me, as I felt that they were lovely subtle pieces as apposed to the in your face pieces I often see on the highstreet. The bow necklace was £1.50 and the Triangle one and Bracelet were £3.15.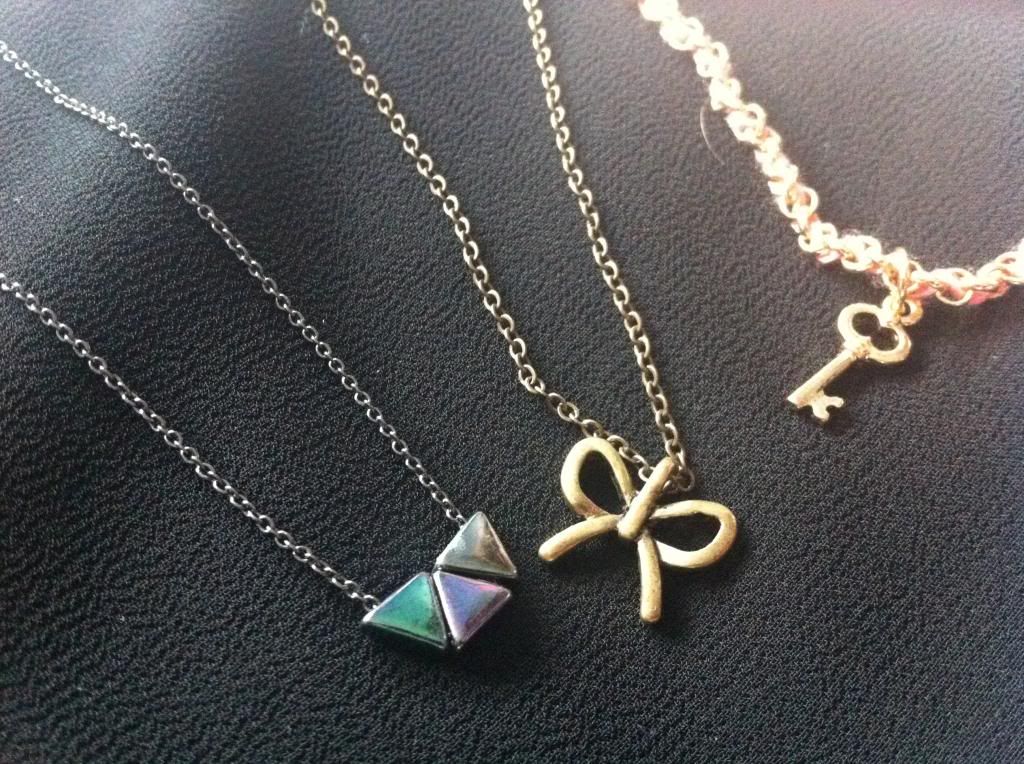 The Bag was from New Look at £17.99, I think it was a bit much for what it is - But I'd looked everywhere for a new bag and this was just the style I like and big enough for my books and folders. A little bit of an odd buy was the Indian Jewel candle from WHSmith, While looking for college books (which I wont bore you with here) my friend spotted this in the clearance section for just £1.49 down from around £6 - it smells amazing! Boots had a 2 for £5 deal on Tresemme so I picked up the Split Remedy serum and Liquid Gold - saving nearly £8! I've also thrown what I brought with my No7 vouchers last week in the first picture; a pack of my favourite wipes along with a cleansing water.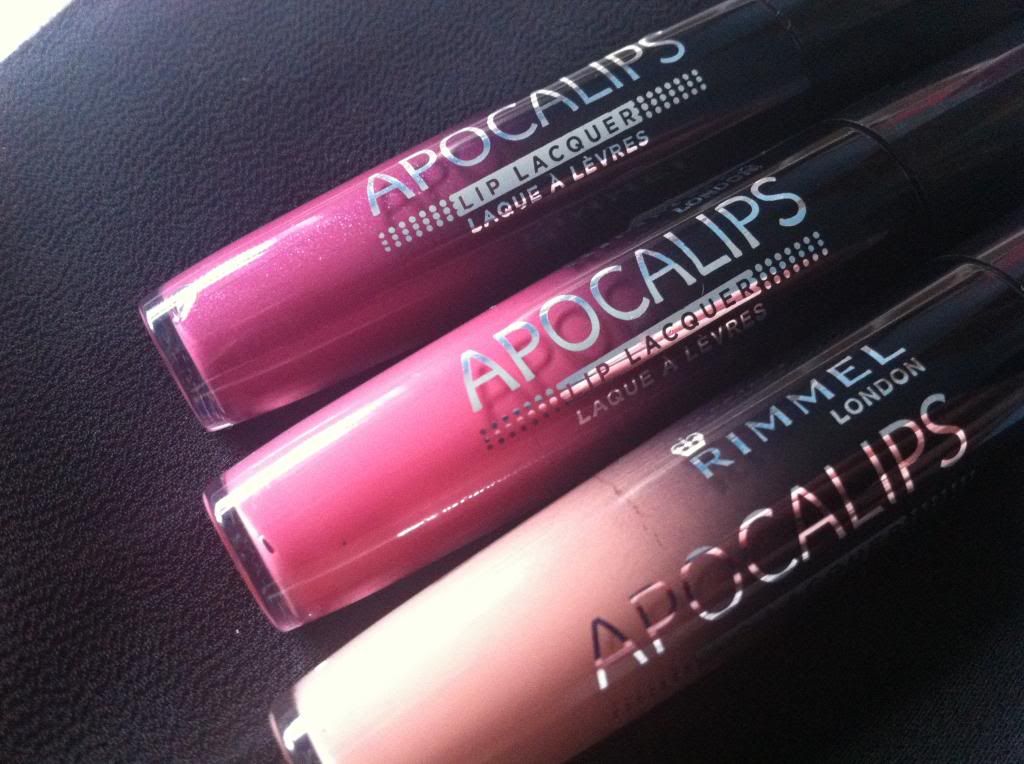 Finally I picked up the product everyones gone mad for! Rimmel's Apocalips in Galaxy, Celestial and nude eclipse. Expect a review soon! As always with these posts, just let me know if you'd like to hear about a product sooner rather than later.