Before I started to blog, the idea of a nude eyeliner would probably have baffled me. But since becoming part of the blogging community I've learnt a few tips and tricks, one being nude eyeliner which was pretty much impossible to find on the high street until Rimmel launched their Scandal eyes collection. I've never been much of an eyeliner type of girl but I have literally not put this down since I brought it last month, I effortlessly glides on the lower lash line like a dream. Its just so creamy and long lasting probably not what many were expecting for just £3.99! At first I was worried this 'nude' shade was a little too orange , but now I just love using this to just brighten my eyes in the morning, and I'm guessing its a lot better for your skin than simply covering under your eyes with concealer!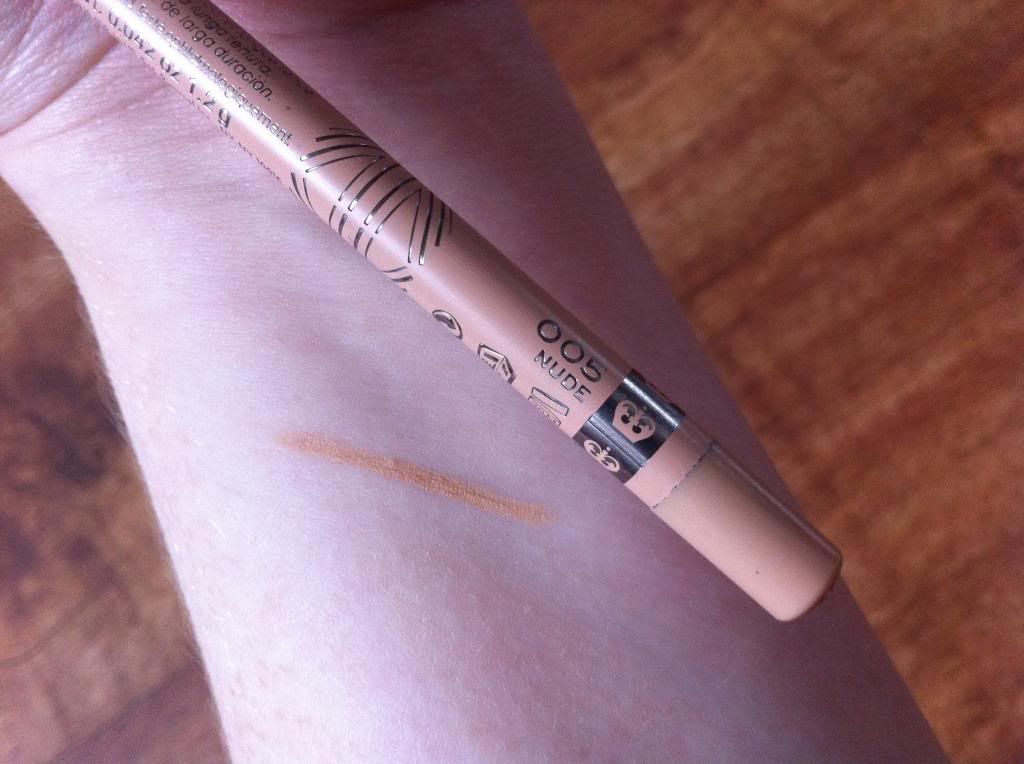 Like I've mentioned this is just £3.99 from Rimmel Stockists like
Boots
, although I found mine for under £3 in Wilkos. I really cant recommend this enough, I think Ill even have to go back for more shades!
Whats your favourite eyeliner?