Hi Guys, I hope you're all well! Although I had posts up all week, they were scheduled I haven't had the chance to write a post in nearly a week now because of my exams (only two more go!) It's lovely to be blogging again today. I also hit 200 GFC followers and 30,000 page views last night which was amazing - Thank you to each and every one of you who have taken the time to read, follow and comment on this blog!
I try so so many lip products every month, and although I've found many that I love, very few manage to make it into my make up routine. I've noticed lately that there are five products that I find myself reaching for above the others - mainly consisting of nudes!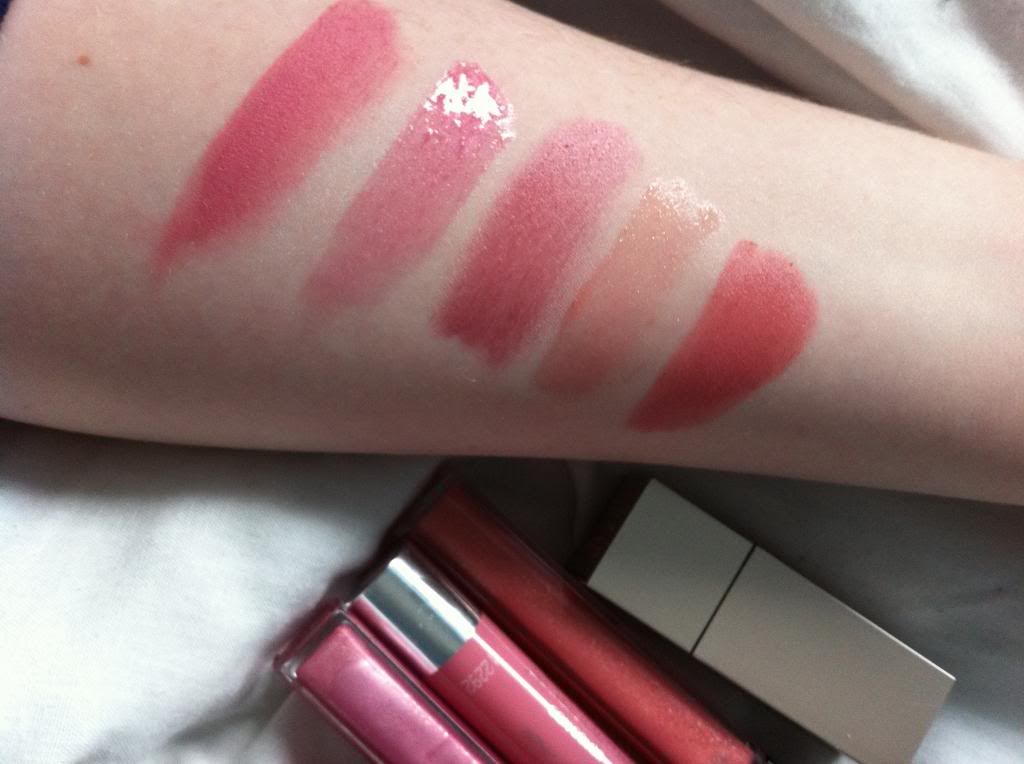 From left - right; Rimmel lasting finish in shade 101, Revlon lipgloss in orchid, Revlon just bitten balm stain in honey, Revlon lipgloss in peony, Look Beauty in Petal nude
This has to me my favourite lipstick in my make up collection - It pretty much lives in my bag since it seems to go perfectly with every make up look! As always I have linked my full review above so I'd recommend checking that out if you want to here more about this - Its worth every penny!
I some how ended up with two of these, one was a gift from a friend and the other sent to me by Revlon after I won a Christmas giveaway of theirs. I personally think these are the best lipglosses on the highstreet, while Orchid offers an amazingly pigmented purpley pink shade, Peony is a lovely 'everyday' subtle pink shimmer which I love. I find them both to be non sticky and non drying!
I've been loving this and hope to have a full review up soon, I love how it glides onto the lips so effortlessly and leaves a non drying stain! The colour is so me too!
Again I have linked a full review above it's just a perfect nude but a little bit more shade! Half price at the moment too!
Which lip products do you find yourself reaching for?