I'm always changing my bag, So it just makes life easier to have all of my beauty essentials in one place rather than rummaging around my bags to find them. Last year I picked up this cute little clutch from Primark for just a £1 and it's just the perfect size for poping in my handbags.
Hand wise I always have a hand cream with me, When I photographed this I had the body shops
'hemp hand protector'
- Although I'm not a huge fan of the smell I love how soft it leaves my hands and happened to had misplaced my favourite
Loccitane hand cream
that day. I'm not too bothered my hand gels normally, but I added
this
to my body shop order to get free shipping so figured I may aswell get some use out of it. I actually really like the smell.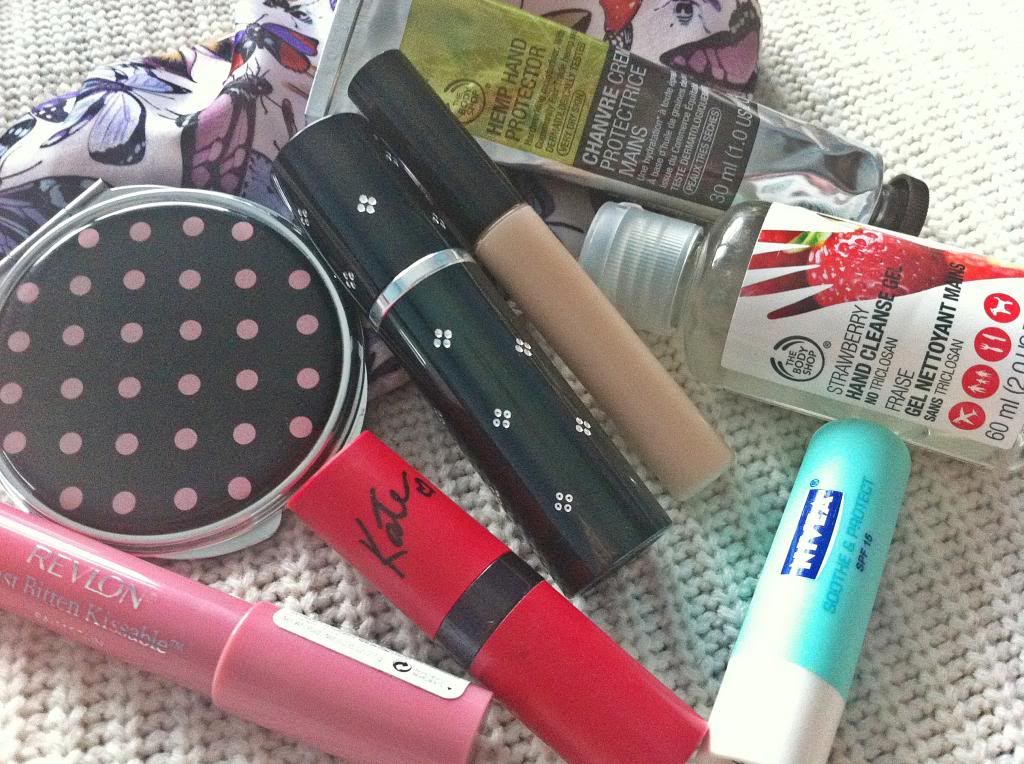 Of course I need a lip balm considering the eventful weather we've been having, my current one is Nivea's soothe & protect which I received in a set for Christmas It does a good job and I have no complaints so far. I also have my two of my most worn lip shades; Revlon's just bitten kissable balm stain in Honey and
Rimmel's lasting finish in 101
. Lastly from make up I have my trusty collection 2000 lasting perfection concealer in case I feel the need for any touch ups throughout the day. I also have this cute mirror and perfume atomiser filled with the body shop's Japanese Cherry Blossom (It seems there's a bit of a body shop theme!)
What's in your bag?