Last night I stayed over at my best friends house, so figured this would be the perfect chance to show you guys my overnight bag while its all in one place!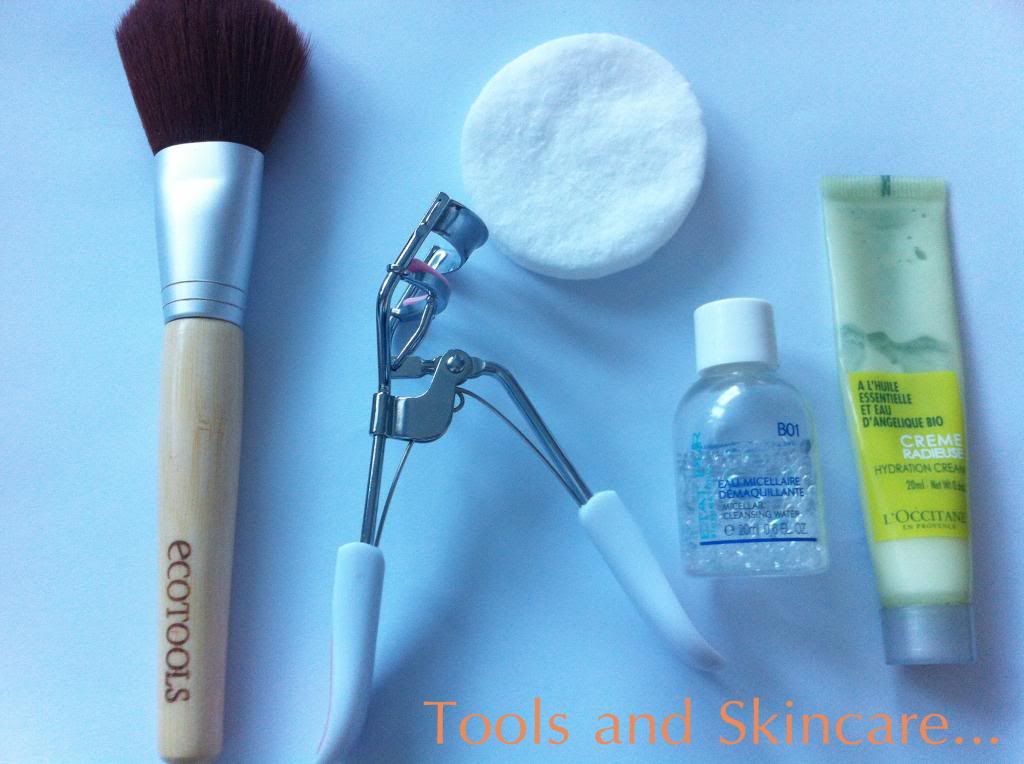 I love this Ecotools brush and use it without fail everyday to apply my powder, You can pick these up so cheap on Ebay and they're honestly worth every penny. My eyelash curler is just a £1 one from Primark since mine snapped and I haven't had the time/money to pick up a replacement, It does the job so I have no complaints . I also have some cotton pads along with Etat Pur cleansing water (Which I really need more of) as a quick fix to remove my make up along with this amazing hydration cream that i'm dying to own a full size off.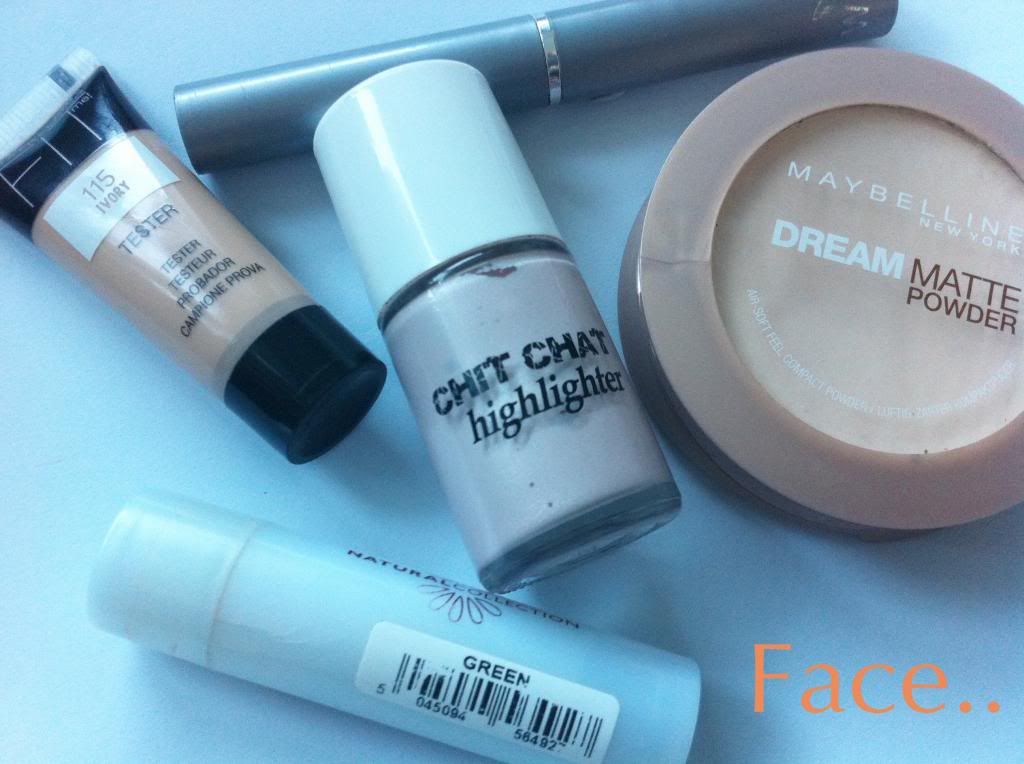 I threw in my Fit Foundation sample as its in such an ideal tube for traveling, along with my green concealer and witch one. I've been loving this powder from maybelline so topped my make up with that along with this amazing highlighter!
Lip wise I had this lovely lipbalm from balance me paired with my favorite lipstick from the Kate Moss collection (Shade 101 if you're wondering). I didn't have much with me for my eyes, just a (beaten up looking) brow gel along with this Loreal mascara.
Whats in your overnight bag?