With Christmas fast approaching I figured It's about time I got out the glitters! I'm a little bit of a magpie when it comes to nail polishes so expect to see lots of nail posts while I still have the excuse of the party season! Today's glitter is one of the more subtle I own, I find that it adds a bit of glam to pretty much every nail colour and is just really ideal if you're looking for a quick fix for a night out
I find that this polish is long lasting, plus it has the added bonus of drying quickly. You can build the polish up depending on how much glitter you want. Below is one coat over bare nails so you get a true picture of what it looks like, although I find it looks amazing over blacks, blues and slivers.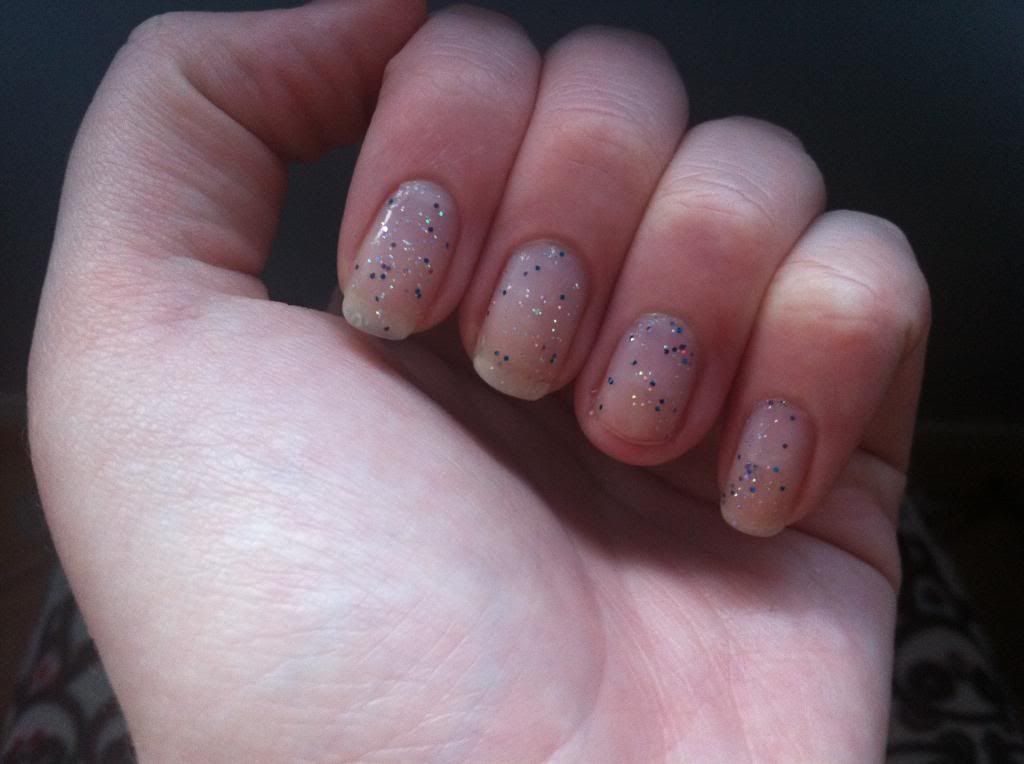 My nail broke a couple of days before this post...Typical!
For just £2.99 from Boots or Superdrug its well worth a try! Whats your favourite glitter polish?