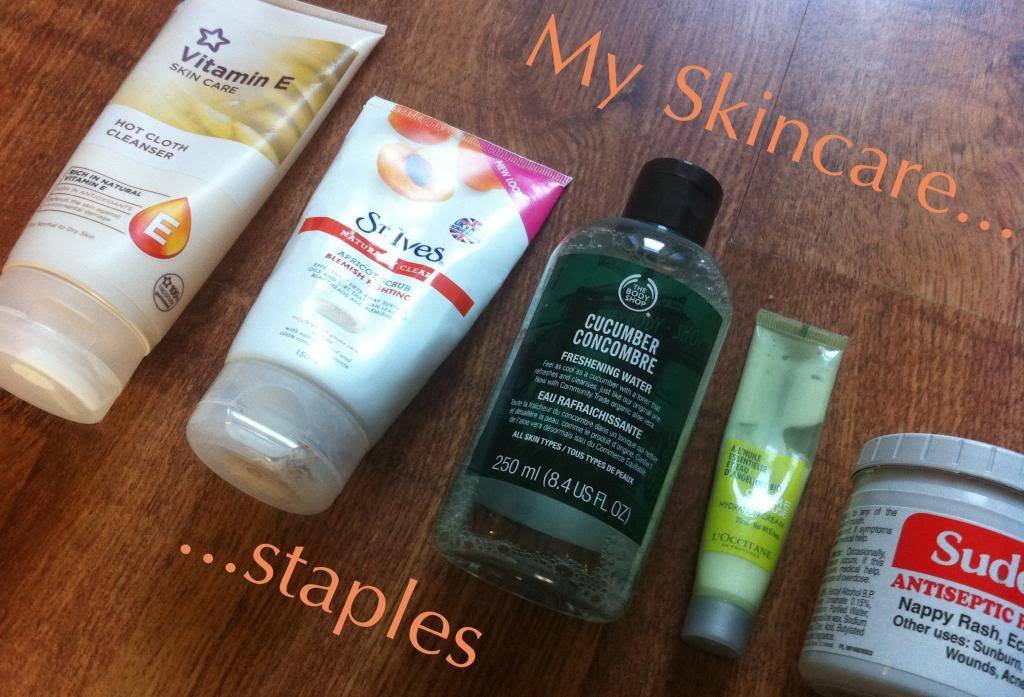 Oh, how I've missed this flooring! I think I've mentioned before that my favorite place to photograph happens to be in my hallway, so its pretty much impossible in the week when there's people left, right and center. So I'm pretty happy I finally got some pictures this weekend! I try so many skincare products each month, but for me there are so few that stand out to me to the point I continue to use them. So I figured its about I'm I gave some attention to those that have stood the test of time for me.
This has been my go to cleanser for around a year now, I just think it does a brilliant job and keeps my skin in great condition in these colder months. I'd just recommend you go try it for yourself because I think its great!
This is probably my favorite scrub, It leaves my skin feeling great. I'm so close to finishing this bottle, but I have no doubt I will buy again!
This is the newest addition to my skincare staples, but I really enjoy using it and its reasonably priced too!
I love this stuff, Its lasted ages but I just cant justify the price! Luckily I have a few samples stashed away which sound last a good while.
This is just a lifesaver for those annoying blemishes, plus you get so much of it you just know it will last forever!