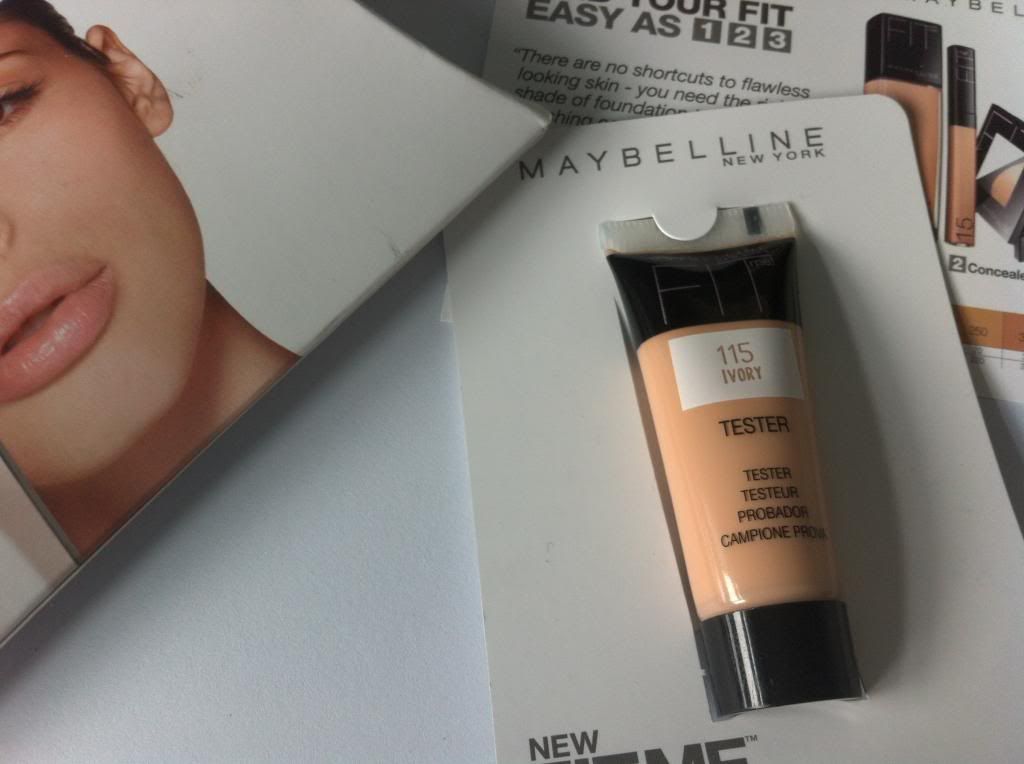 When I first heard the Fit Me range from Maybelline was coming to the UK I was so excited! Even more so when I heard about the way in which they were promoting the foundation by offering a huge 10ml sample to those who wished to try it (Although they vanished very quickly!). I absolutely love the system they have in place when it comes to matching your foundation, concealer and powder and think it would be so helpful to anyone starting out with make up. I loved the foundation itself so much that I featured it in my November Favorites, I found it to be light weight enough to feel comfortable on my skin while also giving me that extra bit of coverage for daily use.
However this love for the foundation was short lived and after posting that favorites post, I suffered from probably the worst break out I've ever had. Generally speaking I pretty much never suffer from break outs, although I'd always class myself as spot prone because I do get the odd spot here and there, which I guess is normal for any person of my age. But this was horrible and I sympathise so much more than ever before with anyone who has to deal with that on a daily basis. It started with the odd spot here and there including places I've never suffered with before such as my cheeks and forehead, then when around eight had developed on my chin it suddenly hit me that the only thing I've changed recently is my foundation. Thankfully a couple of days on I've gone back to my BB cream and most of the redness has gone. I don't think I've ever had a reaction to anything so this really shocked me.
But I wouldn't let my bad experiences put you off, since everyone's skin is different and if you like a light coverage this is for you! I'd recommend trying before you buy though since it would be a shame to waste money.
Have you guys tried this foundation yet?