For the past couple of years I have received a December GlossyBox from my Mum for Christmas, this year I was lucky enough to receive a JolieBox too which I included in my Christmas haul. I think Beauty Boxes make such amazing gift as you generally have no idea of the exact contents until you open the box. Of course there's always a risk of getting a rubbish box, although I'd say it's honestly worth it because I tend to be pleasantly surprised.
I have to be honest, from looking around at other peoples JolieBox's - I wasn't expecting much.They just didn't impress me this month at all, especially for a December box (I saw a few yellow eyeshadows!) Although somehow I managed to get a perfect combination and really cant wait to put these products to the test!
I'm so pleased to see this product which is perfect for my normal skin! I've been using it since Christmas day before applying my make up and have no complains so far. This alone makes the box worth it as it is full sized, although I do find myself feeling bad for everyone who got a body lotion instead!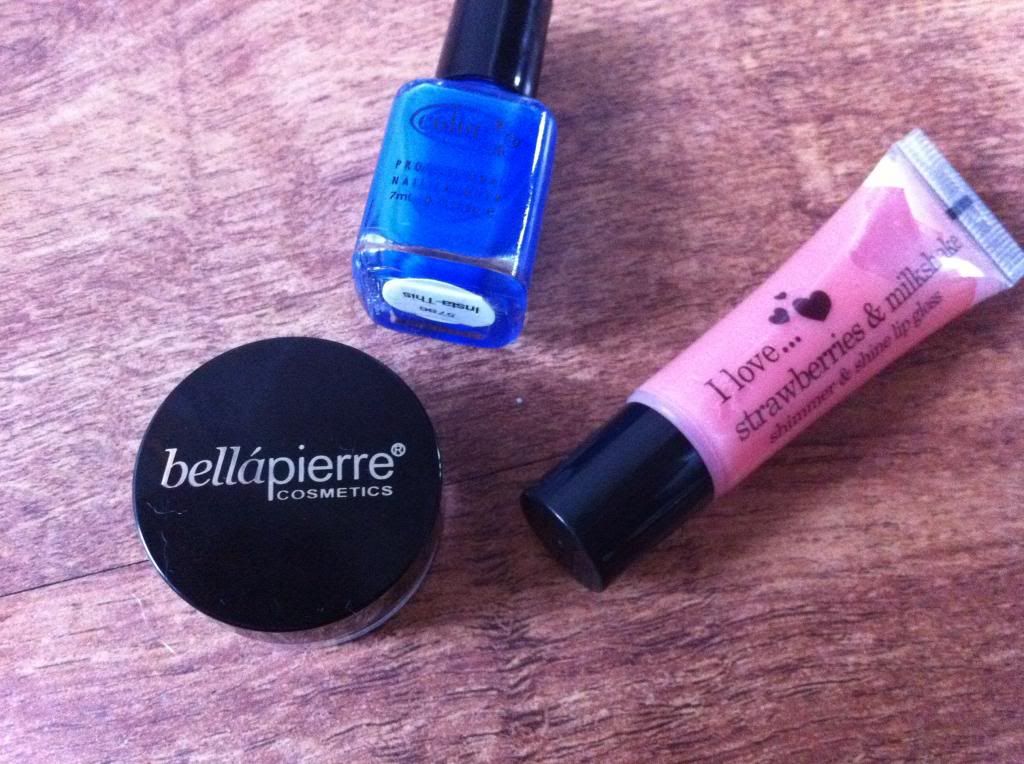 I've seen some awful shades of this shimmer powder on other blogs, So I was so happy to see Jadoo. It's a really unique shade so I really look forward to using it and sharing a review with you guys!
I'm not sure on the price of this one, although it comes from a cheap and cheerful brand so I imagine around the £2. I really like I love products so I look forward to trying this!
I always find these little samples handy for my bag, although I've had an horrible cold and cant smell too well at the moment so I cant really comment much.
I don't have much to say about this product, I have no interest in buying a hand cream for £79 - Plus I could hardly make that choice based on two little sachets..
Again I'm clueless on the price, I wish they'd give them like Glossybox! I'll be passing this on to my mum since I have no use for it.
So there you have it, that's everything in my box - Plus two of my favourite Lindit chocolates! To be honest The last three products really didn't bother me as I was over the moon with the moisturiser, nail polish and eyeshadow I received. Do you guys sub to any beauty boxes?