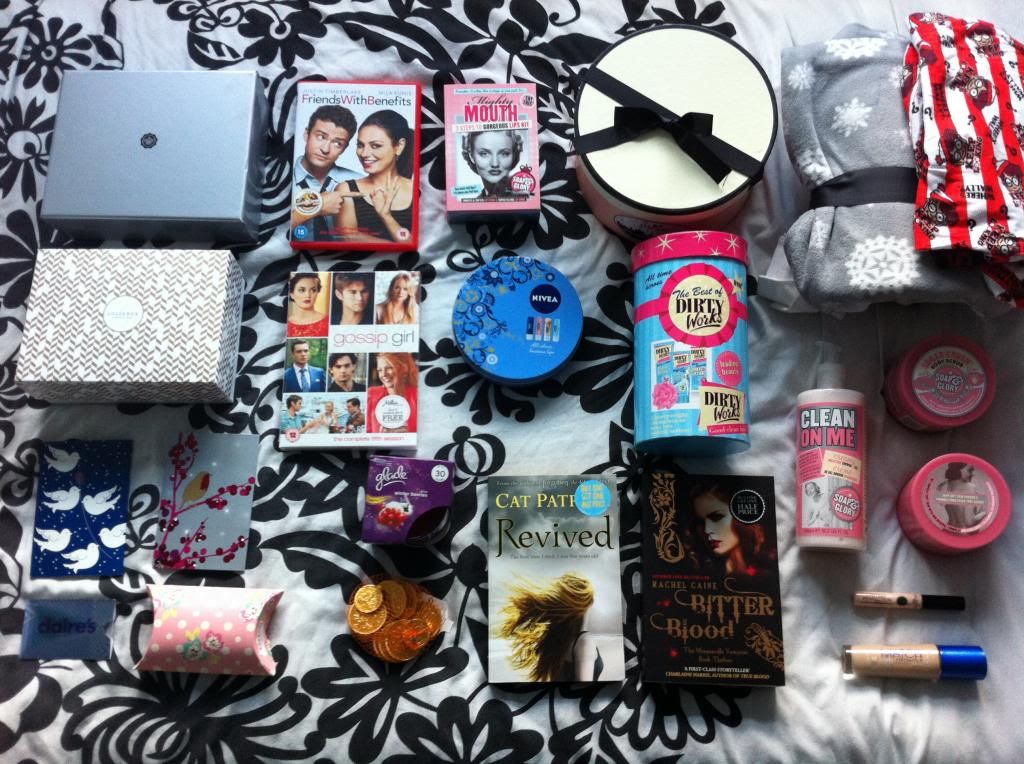 Since my Mums busying fixing dinner, and the kids are playing with their new toys I figured now was the perfect chance to wish you guys a Merry Christmas and give you a sneak peek of some of the things I was lucky enough to receive from my friends and family (before I end up loosing them!).. I didn't manage to get everything in the picture since I'm already wearing some gifts from my Mum and chocolate lasts around two seconds with me in the room, but above are some of the things I really wanted to show to you guys. Warning - This post is a little bit picture heavy and I've been up since 4am with three very excited children so this post may not make sense!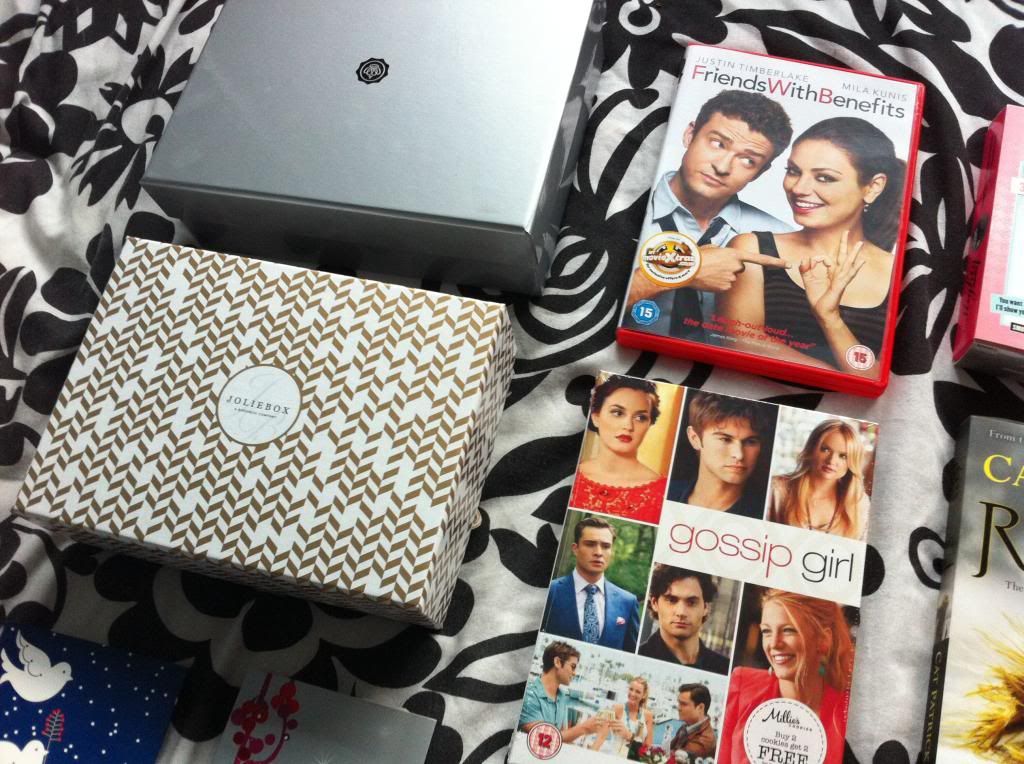 I'm at that age where no one really knows what to get me so I received quite a few gift cards this year mainly from Boots. I was also lucky enough to get some money to spend in the sales, but I didn't really feel that it was appropriate to add that to the top image. For a couple of years now, my Mum has ordered me a GlossyBox for December, this year I was delighted to see a JolieBox too although I wont show you whats inside just yet (Posts will be up over the next couple of days). My best friend brought me Friends with Benefits on DVD which I got the chance to watch last night and really enjoyed and a family friend got me season five of Gossip Girl! She was actually the one who brought me seasons 1-4 too.
One of my friends brought me this lovely Minnie collection which contains so many cute products and another picked me up Soap and Glory's Might mouth which I was really excited to see since I love lip products almost as much as I love Soap and Glory!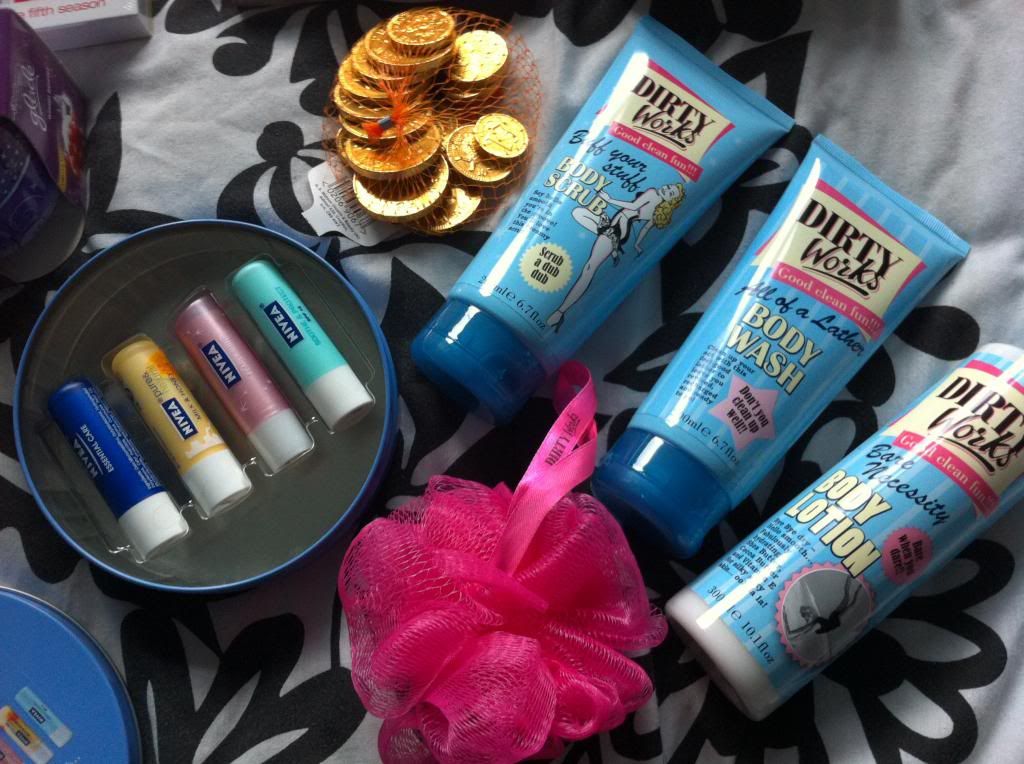 My younger sisters teamed together to pick me up this Nivea lip balm set - Which is perfect for people like me who always have about a hundred lip balms on the go. My Mum also picked me up this Dirty Works set which smells amazing! I know I'll be checking this brand out in the future!
My Mum always likes to pick me up a book for Christmas, this year I got Revived by Cat Patrick and Bitter Blood by Rachel Caine which I look forward to reading. She also gave me a candle to burn since I'm loving them at the moment.
My best friend also picked me up these amazing Where's Wally bottoms from the mens section in Primark and my Mum got me these lovely soft Christmasy pair!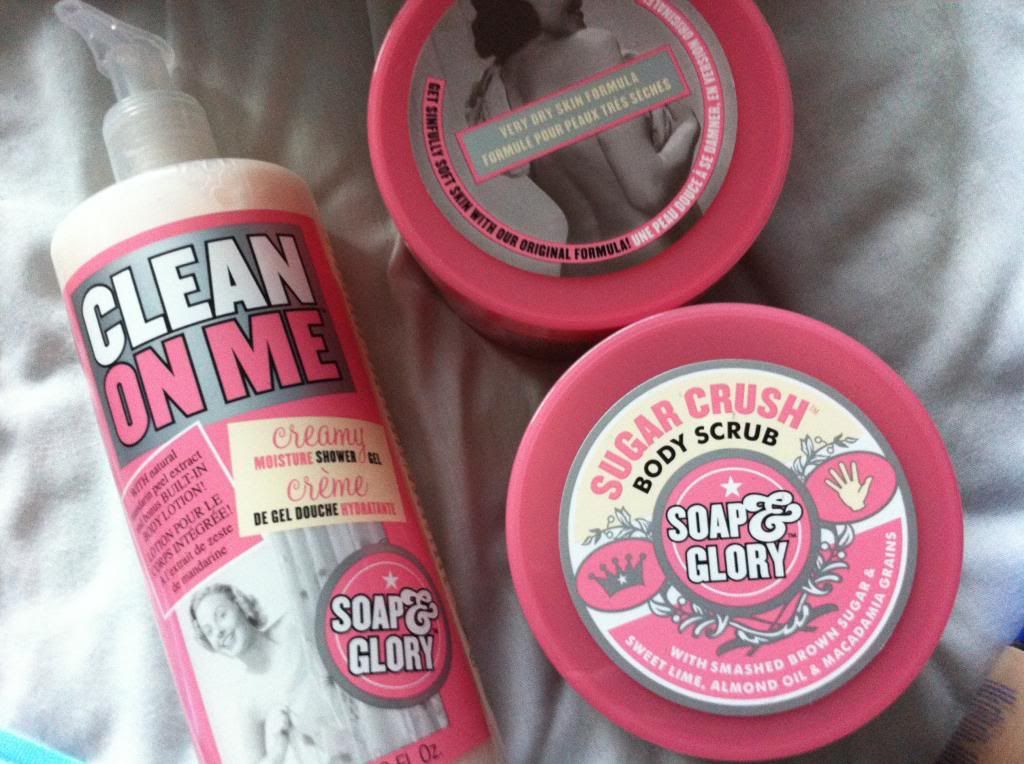 I wasn't lucky enough to get the Best of all Soap and Glory set, although my mum who did practically forced me to take these from her which all happen to be the products I wanted most from the set. She wouldn't take no for an answer, making me one very lucky/grateful girl!
Lastly my lovely Mother picked me up a new foundation to try which I'm liking since trying this morning and a new concealer since mine run out ages ago!
I hope you guys are having a wonderful Christmas day and enjoyed reading this haul, also be sure to leave me any Christmas hauls you have in the comments, I'd love to read them!