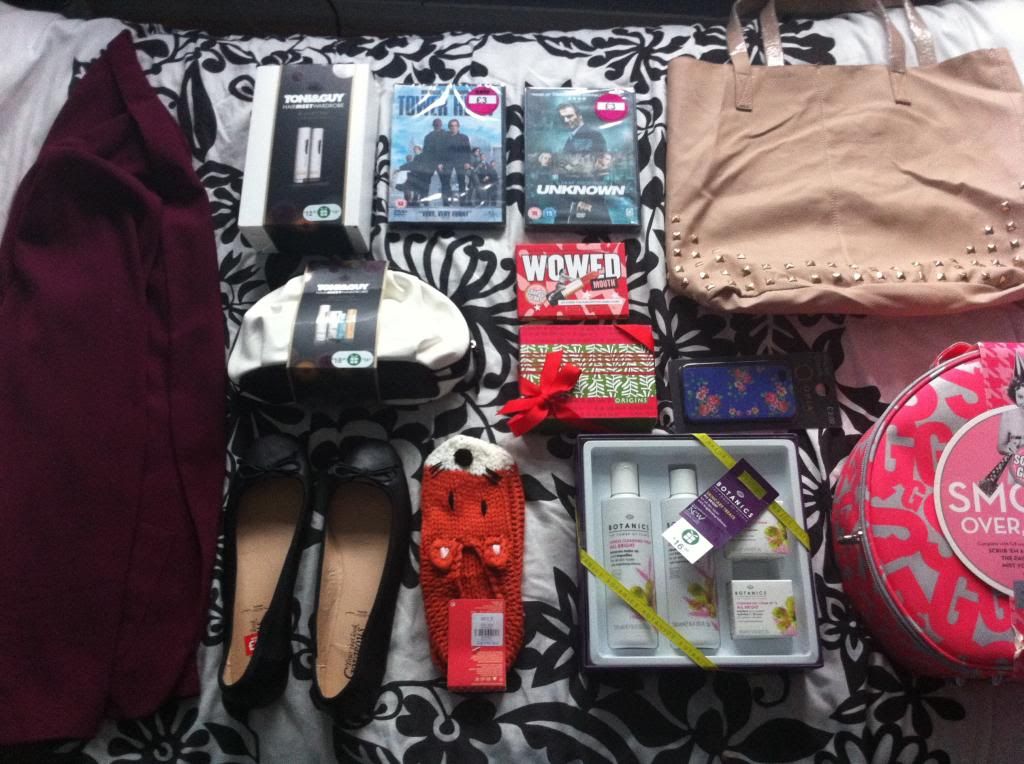 I know this is my second haul in two days, but I turn into a little bit of a shopaholic around Christmas. I set my alarm at eight this morning, ready to meet my best friend at 9:30am for the sales - but being her, she woke up at nine and had to meet me there! My first stop was Lush, who actually had no money off in my local store (is it just me that finds this odd?! They had a load of gift sets!) So I gave up on my dreams there and found myself in Boots, where you can always rely on the 50% off sale!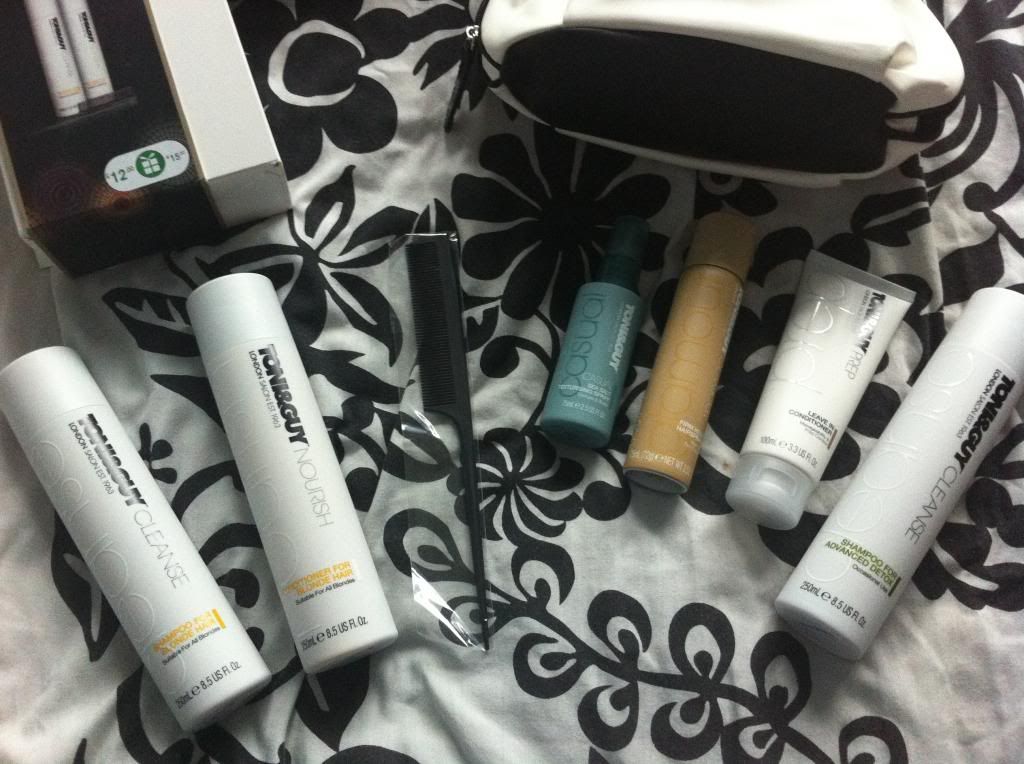 I really wanted some hair stuff so picked up this 'Illuminate gift for blondes' reduced from £12 to £6 which contains a shampoo, conditioner and comb. I also picked up this 'weekend' set from Toni and Guy as I wanted to try the sea slat spray and this kit meant I could get that as well as a shampoo, leave in conditioner, hair spray and two spin pins in a lovely bag for just £9.
Also from boots was this 'Wowed mouth' kit from Soap and glory down to £6 - What I love about this is that it has actual lipstick shades, so If I like one I can go buy it from their normal make up collection. Also half price was this lovely Botanics kit at just £8 - Thats just £2 per item! I cant wait to test this out.
Of course I had to treat myself to a bit of Soap and Glory! And that came in the from of 'Smooth over, Darling' A lovely kit which was reduced from £35, to £17.50! I love the look of everyone of these products and very much look forward to my bath tonight.
Being me I barely brought any clothing items (Although I have ordered a few bits online!) I picked up this lovely blazer reduced to just £10 from £24.99 in New Look. I love the colour of it and am hoping to team it with a black top and skater skirt for New Years Eve since the party I'm going to will be out side. I also picked up these black flats for £5, originally they were £12.99 which I think is silly for plain shoes! Primark even had a bit of a sale (I popped in to get some tights which I forgot to picture!) I picked up this lovely studded bag for £5 which was only £9 originally along with this lovely £2 phone case and £3 fox socks (My only non sale buys of the day!)
Of course I had to pick up a couple of DVD's so I brought Tower Heist which I thought looked good in the advert along with Unknown since it stars Liam Neeson! Both were just £3 from HMV.
I saved the best till last with this one! I was going to skip Debenhams since I didn't think the sale looked too great this year although I figured I'd have a quick look. I stumbled across this mask Trio gift set which I really wanted although the price still said £29 so I was debating for a while when a really lovely sales woman started to advise me on each mask I finally gave in and got them although they went through the till at just £19.34! Happy doesn't cover it, I'm so pleased to finally own these masks!
So there you have it everything that was humanly possible to carry home in one go today! My arms are literally shaking from carrying so much! Did you guys find any good bargains today?!